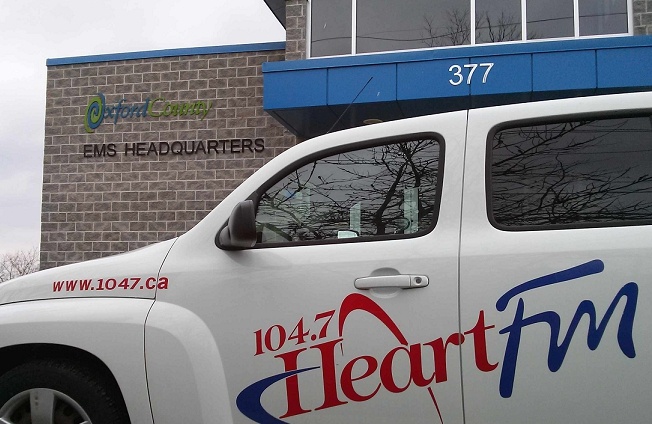 Someone new is stepping into the position of Manager/Chief of Oxford County Paramedic Services bringing over 24 years of experience
Oxford County Paramedic Services will have a new man in charge.
Ben Addley has accepted the position of Manager/Chief and officially started in his new role on Monday. Addley has over 24 years of experience in emergency medical services and most recently managed the implementation of the health services clinic at the athletes Village at the TO 2015 Pan/Parapan Am Games. His accomplishments also include leading the redesign of paramedic service delivery models and serving as part of emergency management for the Air France plane crash of 2005.
Addley tells Heart FM he is honoured to work with this team from Oxford County.
"Well absolutely excited to work with the team, certainly a new team for me but an established team here in Oxford already, Oxford County already has an established reputation that I was aware of before coming here, it has a long background of great leadership."
Addley will take over from Joe Pember who passed away suddenly last November.