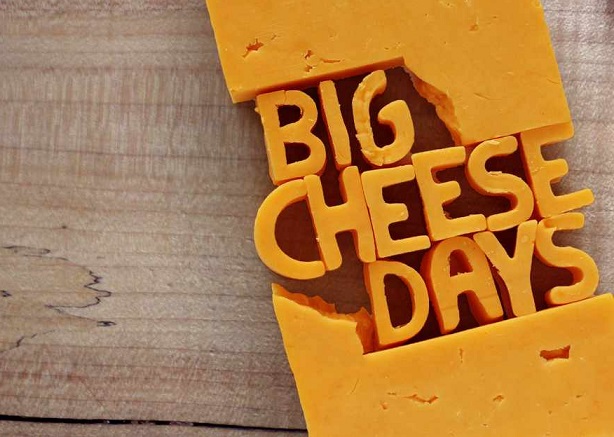 Big Cheese Days are returning with more days and more stops to enjoy.
OXFORD COUNTY - The Big Cheese Days are back and cheesier than ever.
The annual cheese celebration will feature 23 stops on the Oxford County Cheese Trail this year. People will be able to tour the cheese factories at Gunn's Hill Artisan Cheese and Moutainoak Cheese. Food lovers can try cheese themed delicacies at Louie's Pizza and Pasta and the Charles Dickens Pub. You can also churn some butter at the Norwich Museum, check out the Ingersoll Cheese Playground, and snap a photo by the Springbank Snow Countess.
Tourism Specialist Meredith Maywood tells Heart FM about a new stop on the cheese trail this year - the Upper Thames Brewing Company.
"They, as you may have heard, have a partnership cheese beer with Gunn's Hill called Dark Side of the Moo. They're also doing beer and cheese pairing events and they'll be offering a beer and cheese pairing during the month also."
Maywood says people of all ages will be able to enjoy Big Cheese Days.
"Last year we had a broad array of people coming out. We had friends going out as a group, intergenerational families and couples looking for a weekend getaway as well because we have several overnight packages available."
Big Cheese Days took place over two weekends last year. Due to the high popularity, the event will take place on every Saturday in May this year - May 6th, May 13th, May 20th, and May 27th.