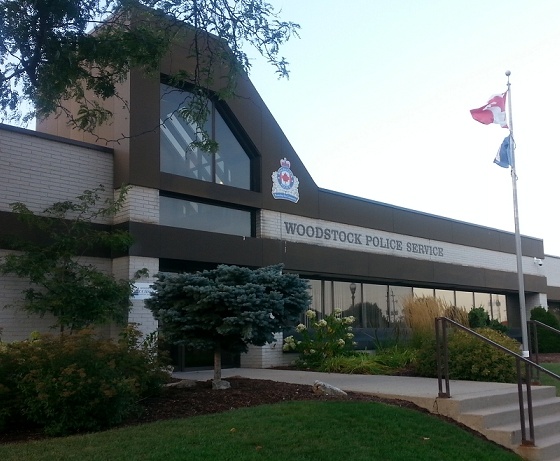 Woodstock Police responded to 12 crashes this long weekend and had a number of calls for wild animals.
WOODSTOCK - It was a busy long weekend for the Woodstock Police who responded to 170 calls for service.
They dealt with 6 animal complaints over the long weekend. Police had three separate calls for a possum, fox and a raccoon that showed up on peoples properties in the Friendly City.
Police also had 2 calls for people leaving their dogs unattended. Hillside animal control was contacted and they did take one of the dogs into their care, the other dog was gone when police arrived.
---
Officers were called out to 12 Motor Vehicle collisions on the long weekend.
Luckily nobody was seriously injured in any of the crashes. A 22 year old man from Seaforth was charged with careless driving after a crash on Oxford Road 17 on Saturday. The collision caused $25,000 in damage and one of the drivers sustained minor injuries.
A 20 year old was charged with failing to report a collision and following to close following a crash on Devonshire and Springbank on Monday. Police say the man was following too closely when he slammed into the back of a vehicle. The driver allegedly did a quick U-turn, stopped to swear at the other driver and fled the scene.
When police caught up with him, he apparently tried to lie to officers which just led to further charges.
Tips to avoid collisions;
- Plan your route so you aren't forced to make unexpected turns and stops.
- Pay attention.
- Avoid distractions like cell phones and other people in your vehicle.
- Give the vehicles in front of you space.
- Accommodate for bad weather like fog and heavy rain.
- Don't lose your cool with other drivers.
- Remember to check your blind spots.
- Check your mirrors every 5-8 seconds.
- Maintain your vehicle-tier pressure, wipers and fluid and brakes.
---
Police also conducted several RIDE checks this long weekend and are happy to report they didn't find anyone driving drunk. They did charged 33 people for speeding in school zones last week during their back to school traffic blitz.
---
A 60 year old man from Woodstock has been charge with impaired driving.
OPP stopped a black Mercedes near Putnam road on Sunday August 28th. Police say the driver had been drinking and failed a roadside screening test. He was placed under arrest and was charged with more than 80 mgs of alcohol in blood, contrary to the criminal code of Canada.