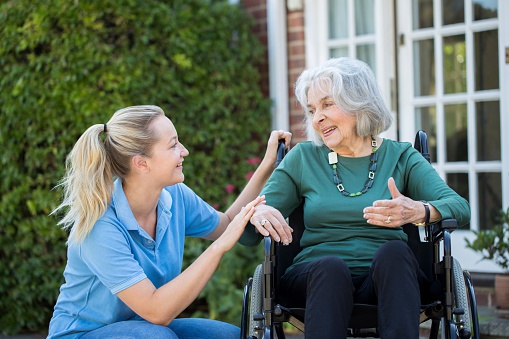 Province introduces further measures to protect long-term care and retirement home staff and residents from COVID-19 and Omicron variant.
More COVID-19 protective measures are being introduced at retirement and long-term care homes.
Starting at 12:01 a.m. Friday, December 17th, residents will be allowed a maximum of two indoor visitors at a time, or a maximum of four guests for outdoor visits.
Long Term Care Minister Rod Phillips says the changes are needed in order to provide further protection against the virus, particularly the Omicron variant.
"Our priority is to protect long-term care residents from COVID-19. Faced with rising rates of community infection and the emerging threat of the Omicron variant, we are immediately implementing further measures to protect our most vulnerable based on the best available scientific and medical advice. These further measures build on the ones already taken, including mandatory vaccinations, priority for third doses and randomized testing - and will provide the best level of protection possible."
Residents who take social day trips must be fully vaccinated, and actively screened upon return.
If they had known exposure to a case, they must be isolated and take a PCR test.
All residents can continue to leave the home for essential purposes such as medical appointments.
All visitors and support workers must have a negative test upon entry to homes, unless they had a negative test the day before.
Large social and higher-risk activities such as singing and dancing are being discouraged, and overnight absences for social purposes are being suspended regardless of vaccination status.
Meanwhile, all staff, students, volunteers and caregivers must be tested at least twice a week before entering homes, and retirement homes are being instructed to increase IPAC audits.