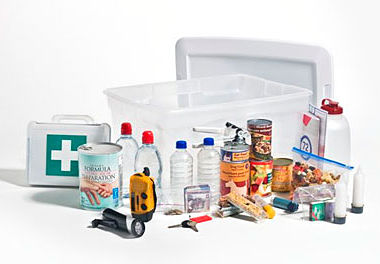 Oxford County residents are reminded, they should keep emergency kits that will be good for 72 hours in their homes.
OXFORD COUNTY - As we get set to Spring forward this weekend it is a good time to start thinking about a 72 hour emergency preparedness kit.
Community Emergency Management Coordinator Dianne Marshall tells Heart FM why they reminding families to be prepared in the case of an emergency.
"If the neighborhood your living in isn't in immediate danger, it might take a little bit more time for those emergency responders to clear roads and restore your utilities, so having a kit and being prepared to cope with that first 72 hours will keep you and your family a lot safer and more prepared to deal with an emergency.,
Marshall says people don't like to think about the potential disasters but when it hits it will hit fast. We are susceptible to things like tornadoes, power outages, flash floods and other natural disasters in Oxford County.
She notes some of the most important items that you need in your kit is water and non perishable food items. You can find a complete list online at oxford72hours.ca.