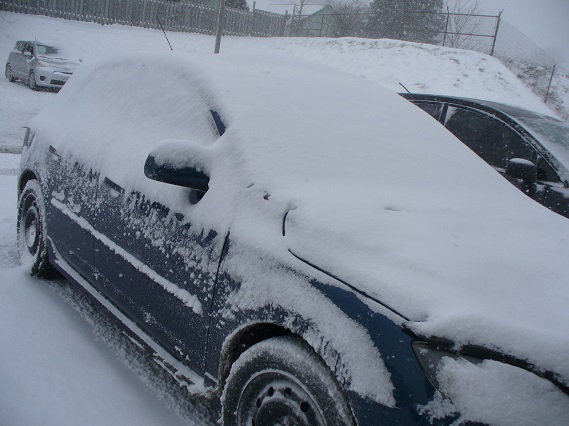 Oxford OPP have responded to 10 collisions and counting today as the first real blast of winter in 2017 hits the Region.
Oxford OPP have responded to over 10 collisions already today and those numbers are expected to go up.
Police are happy to report that none of the incidents this morning involved major injuries and they are hoping to keep it that way. Constable Stacey Culbert tells Heart FM they are asking people to slow down and drive to the conditions.
"Take a little extra time to get to your destination and always make sure that your vehicle is clear and has a good view, remove all of the snow, we have had a good accumulation, so making sure you are taking the snow off your roof too and making sure that everything is clear for you to get to your destination on time. Also if you are travelling, make sure you let someone know where your going and what routes you will be taking in case you don't reach your destination, it will make it easier for police to locate you if you get stuck or wind up in the ditch."
Culbert says all of the collisions today were preventable and she is encouraging motorists to give 100 percent of their attention to the roads.