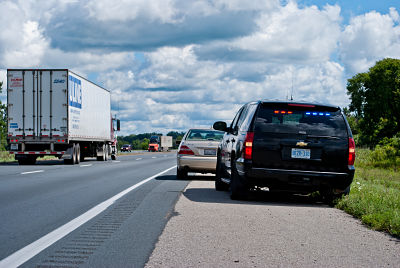 file photo
Oxford OPP want drivers to be extra cautious when driving in highway construction zones, especially on the 401.
Lots of construction projects are currently underway on major Ontario highways, including the 401 in Oxford County.
Constable Max Gomez wants drivers to use extra caution when approaching a construction zone.
"We have seen a spike in collisions in construction areas so that's why we want to remind the public to be extra careful when driving in construction zones, not only for their own safety and other motorists, but also the safety of the people - the workers that are working the area."
Gomez stresses the importance of driving the speed limit in these areas.
"They have a reduced limit from the 100km speed limit to an 80km often. We need to respect the speed limit, we need to respect the new delineated markers on the road and just show care and compassion for the workers that are on the side of the road and other motorists."
The speed limit is changed usually when there are construction vehicles present, an uneven surface or narrow lanes.
Gomez advises drivers to be aware of your surroundings and look ahead, not just at the vehicle in front of you.