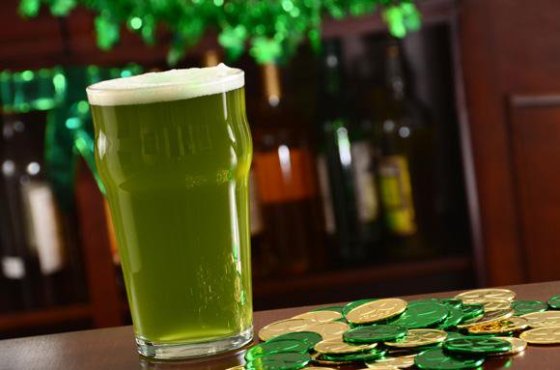 Special Constable Shaylyn Jackson has a few tips for those who are planning on celebrating St. Patrick's Day this weekend.
WOODSTOCK - It's going to be a sea of green in all the local bars and restaurants in honour of St. Patrick's Day.
If you're planning on going out for a green beer tonight, Special Constable Shaylyn Jackson with the Woodstock Police Service says you should keep an eye on your drink at all times.
"Unfortunately, we live in a world where sometimes bad things happen and we want to make sure that everyone who is indulging is doing so safely. So keep an eye on your drink and your drinks to ensure that nothing gets slipped in it and don't accept open containers from people that you don't know or people that you can't trust."
You should also have a designated driver in place or bring money for a cab so you can get home safely. Jackson says your designated driver should also be cautious once they get behind the wheel.
"Just because they might be sober doesn't mean that everyone else on the road is. Rowdy passengers like impaired passengers can also be distracting at times so for those designated drivers out there, thank you but also make sure you're driving cautiously."
The Woodstock Police Service will be out and about tonight to make sure everyone has a safe and fun time.
Happy St. Patrick's Day!

To everyone celebrating today, please do your part by celebrating responsibly. We will be out ensuring our roads and community remain safe. #HappyStPatricksDay pic.twitter.com/jZg9G8leak

— Woodstock Police Service (@Woodstock_PS) March 17, 2023