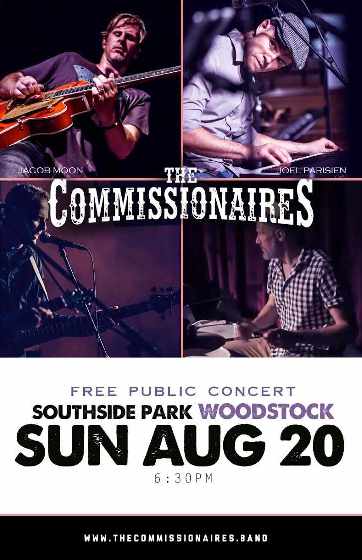 Multiple Woodstock based churches are going to be welcoming a special musical guest to Sunday Night at the Park tonight.
WOODSTOCK - The next instalment of the Sunday Night in the Park series is going to be extra special.
Pastor Steve Boctor from Huron Park Baptist Church says they are welcoming a musical guest to Southside Park tonight.
"This time we're bringing in a live band. It's going to be Jacob Moon and the Commissionaires, they're coming at 6:30 in the evening. They're an AMAZING band, they're going to beautifully rock the place."
Jacob Moon and the Commissionaires have opened for the band Rush and they recently worked with Stevie Wonder on their most recent album.
Pastor Jeff Price with Calvary Church says the concert will be fun for all ages.
"It's a family friendly event with a really cool classic style of music with kind of an August Rush feel and some blues attached to it. It's a lot of fun to come out, hang out, meet different people and enjoy the beautiful weather we are going to have this weekend."
There will also be a fun competition between the local pastors during the intermission.
The concert will begin at 6:30pm and attendees are being asked to bring their own lawn chairs.