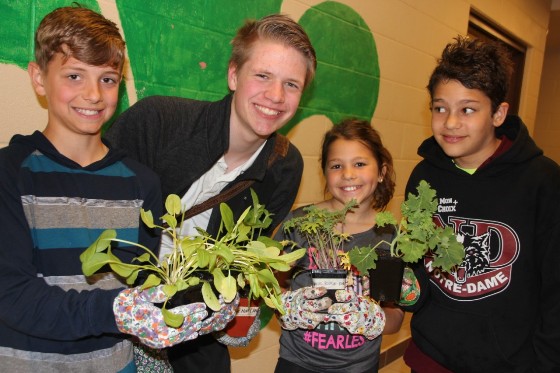 Local youth will be stepping into leadership roles with the help of United Way Oxford and Youth United.
Youth United and the United Way Oxford have handed out $2,400 worth of grant money to local projects.
The initiatives had to be helmed by youth, and those leaders underwent a vigourious process to earn these funds according to Crystal Usher, Interim Chair for Youth United.
"So we have an application process for all of the projects. The people running the projects applied, and we invited them for interviews and asked questions to determine if they fit within the pillars of the United Way."
Usher says the three projects chosen will make a big difference for people in our community.
"The first one is Camp Connect which is a camp that is going to be running out of Elizabeth Marshall and Westminister Church in Thamesford. And Youth United is promoting the subsidized registration fees for families in need of suport for the camp. The second project is growing potential and Tarry Stanley is the youth in charge of that it's being run through Sainte-Marguerite-Bourgeoys and Ecole Notre Dame and it is a school and community garden to help produce more healthy options for their school and cafeteria. And our third project is a hockey camp run by Meghan Bloomfield, Amelia Davis, and Beth Ewing and it's through the Woodstock Wildcats girls Hockey association and its hockey for girls, by girls."