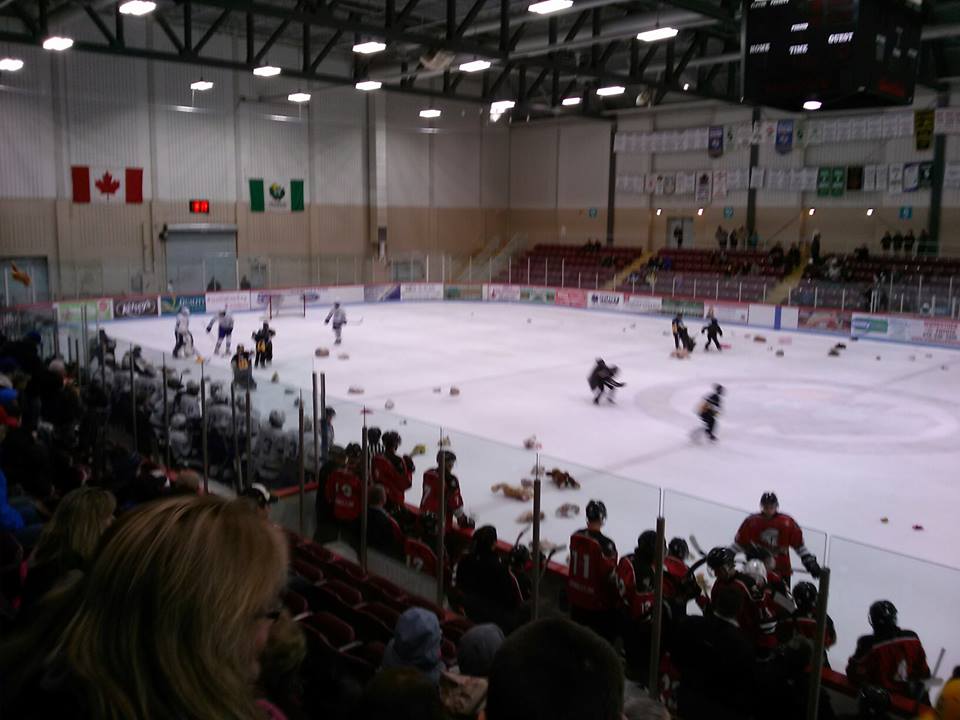 The Woodstock Navy Vets will take on the Burford Bulldogs for their annual Teddy Bear Toss game.
WOODSTOCK - The Woodstock Navy Vets are getting set for their annual Teddy Bear Toss.
This Friday night fans are invited to toss a teddy bear onto the ice after the first Navy Vets goal. The bears get rounded up and donated back to children in our community. President of the Navy Vets Devon Young says it gives the guys an extra incentive to score on Teddy Bear night.
"It's a little bit to the first goal celebration of the night, we hope that all the players always like to score but I'm guessing that one feels pretty good."
It has been a roller coaster season for the Navy Vets who have enjoyed a 7 game winning streak and suffered through a six game losing snide this season. Young says even during the losing streak, he kept seeing positive signs from the team.
"We also lost a lot of close games over that span, we played some good hockey, we played some bad hockey but at the end of the day we are still in a pretty decent spot moving into the middle of the season here."
Puck drops at 7:45 at the Southwood arena as the Vets take on the Burford Bulldogs.