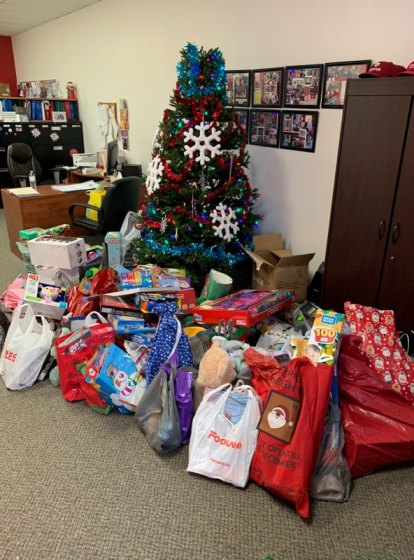 Unifor Locals 2163 Ingersoll and 636 Woodstock, collected over 100 toys for DASO this year.
OXFORD COUNTY - The goodwill and generosity of the community continues to shine this holiday season.
A collaborative effort by Unifor 2163 Ingersoll and 636 Woodstock collected over 100 toys for families who may have found themselves in shelter at DASO over the holidays.
The local unions representing about 3,000 members has been collecting toys for 8 years for DASO as well as families that their women's advocates are working with.
To date since the toy drive's inception, not one family that is in shelter during the holiday season has gone without gifts. The group also makes an effort to ensure there is something under the tree for all of the women as well.
About 20 volunteers helped sort the toys which were purchased based on the needs identified by DASO.