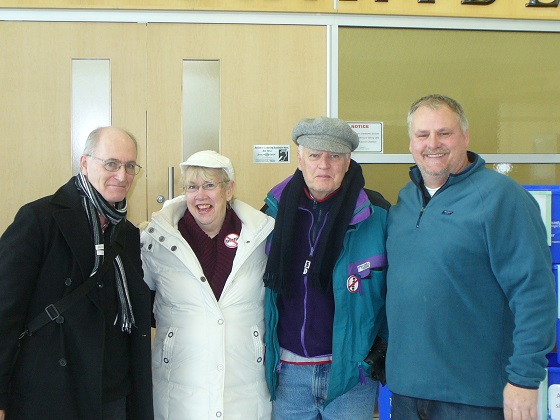 OPAL will continue to fight a proposed Landfill from the Walker Environment Group despite a recent setback.
INGERSOLL - The Oxford County People Against Landfills or OPAL Alliance was disheartened to hear the Ministry of Environment approved the Terms of Reference for a Landfill built by the Walker Environmental Group.
Chair of OPAL says he is appalled that the Minister of Environment Glen Murray would approve something that people clearly don't want.
"He had the bulk of public opinion to the tune of about 49,000 letters denouncing the dump at the time when he made the decision, subsequent to when he made that decision when it came out on Friday afternoon, the number of letters from people in our community or from people in support of our community jumped from 49,000 to 61,000 over the weekend and those are just the letters we know about."
Smith says Oxford County has also issued a statement basically denouncing the decision and they had made it clear to the Minister time and again they were not a willing host. Smith says this approval is appalling and an error in judgement.
"This is the Minister who said about climate change, we need to make some noise about this, I know that when communities respond to a threat of this or of similar nature, they normally have about 1,000 to 1,500 letters, this community has obviously done far more than that."
Smith says this does not mean the landfill will move forward and they will step up their efforts to prevent Toronto's garbage from being dumped in our backyard. He says they will not stop fighting and notes this battle is far from over.
"We have engaged the public in conversation about what an environmental assessment means and one of the criteria in there is social impact, so the public will still have a chance to have their say in this process. We are going to work with our municipal partners, who also issued a press release, essentially denouncing the decision to move from the terms of reference to an environmental assessment. We have also invited the Chippewa's of the Thames again to engage in conversation with us to see if in fact they were consulted in this process, it is our view that the the Chippewa's of the Thames have been insulted, not consulted at several points in this long drawn out and I would say broken process that this Minister has engaged in."