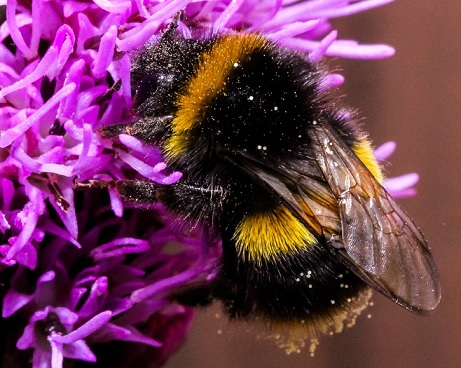 Bees and butterflies could find a new home in Woodstock now that council approved a pollinator habitat in the city.
WOODSTOCK - The City of Woodstock is now not only a Friendly City for residents and visitors, but also to pollinators in the area.
Woodstock City Council has approved the creation of a new Butterfly Garden and Pollinator Habitat in Donald Thompson Park.
Tom Butler, Vice Chair of the Woodstock Environmental Advisory Committee tells Heart FM the two-acre area will be converted into a wildflower meadow.
"There will be a diversity of flowers that will bloom throughout the year so the pollinators have somewhere to forage throughout the year. It's also a habitat for them where they can lay their eggs over the winter as well."
Butler says the currently unused mowed grass field is hard to find right now, but it will easier to locate once the flowers are planted.
"It is west of Blackfoot Place and east of the Chieftain Apartments. It's sort of hidden in back there; you might have to do some searching but there will be some trails where people can access it."
There is no word yet when the approximately $4,000 project will begin. Butler hopes it will be sometime this fall.