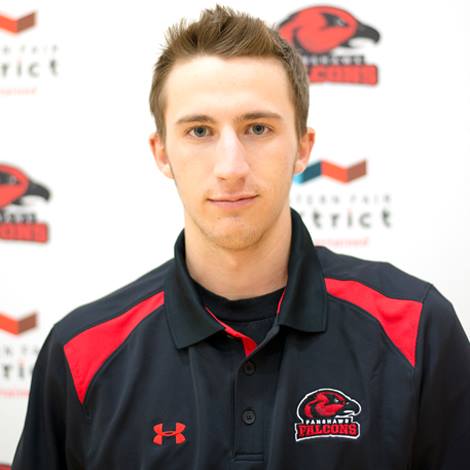 Woodstock Curler Charlie Richard was one of the top curlers at the College Nationals.
WOODSTOCK - It was a heartbreaking finish for the Fanshawe Falcons at the College National Championships in London.
The team which featured Woodstock native Charlie Richard as their second lost a tiebreaker in extra ends, preventing them from playing for a medal. Richard says it was a tough loss to swallow, however he did gain some valuable experience at the event.
"Well the experience itself was pretty unbelievable as the rookie on the team, the veterans on the team had a lot of expectations to live up to last year where they won the silver medal, but just being at that event and competing with the best in the country was pretty surreal.
The 19 year old played amazing at the event making 80 percent of his shots for the week. He actually had the best percentage of anyone who played last week. Richard says he is hoping to have an even bigger role with the team next year.
"Well most of the team is graduating next year and I'm hoping the coaches will look to me next year and a couple of other rookies to take on those veteran roles, maybe even as the skip next year."