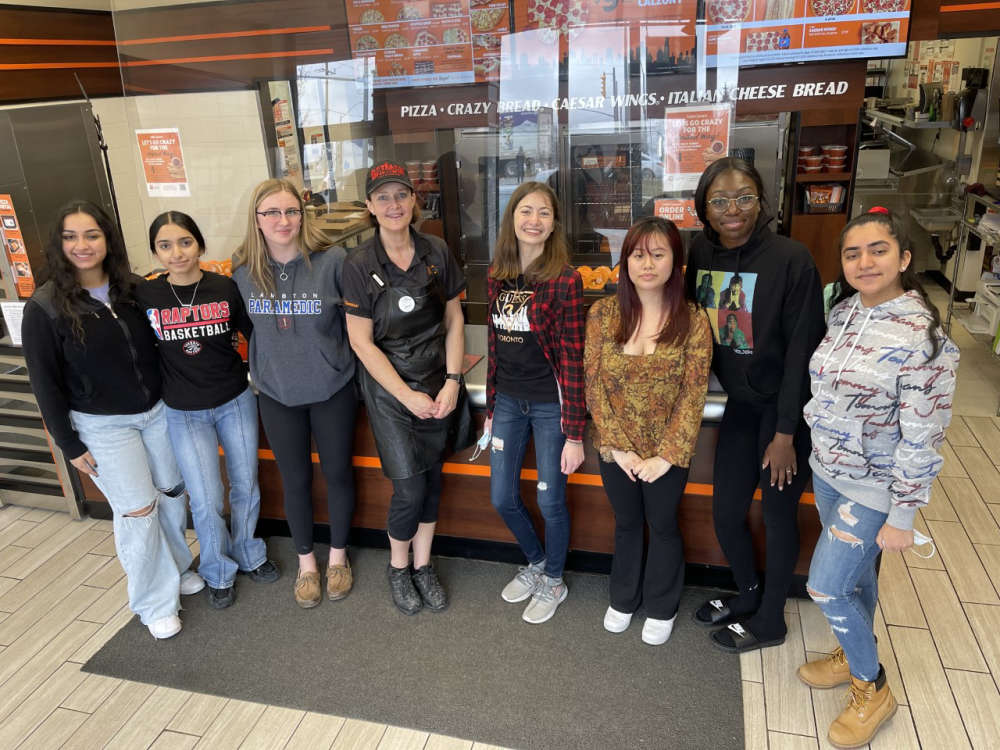 Little Caesars in Woodstock will donate 25 percent of the money they make off each order today, if the customer states that they want to support the Huron Park prom committee.
WOODSTOCK - You can order a pizza and help support the Huron Park Secondary School prom committee today.
For today only, you can have 25 percent of your order at Little Caesars in Woodstock donated to the Huron Park prom committee, if you state that you want to support the event.
The prom will be taking place at Craigowan Golf and Country Club this June. Student Tina Tang finds the planning process has been therapeutic.
"We finally announced the venue with all the students and everyone is really excited. We haven't had prom for two years because of COVID, it is just a really good experience to have and being able to plan it all, it's just a good experience."
Student Madeleine Sloan is really looking forward to it, especially because she wasn't sure if it was going to happen due to the pandemic.
"I think we are all excited, I am excited about the entire experience that I didn't think I was going to get to have from going dress shopping, promposals, and to almost think that weren't going to have it happen, but now to be planning it and seeing it all be real almost, it just kind of brings closure to the end of school, knowing that we are going to have one last moment together to celebrate our time in high school."
Student Aaliyah Pusey shares some of those emotions.
"A lot of our high school years were ripped from us, because we had to deal with working from home, which was a very different experience, transitioning to online was difficult. When we did go back, class sizes were the same but everyone was split up and had to stay in the same cohort, we had to wear masks and physical distance, so with this prom, everyone can just relax, enjoy themselves and just have fun, finally."
The Woodstock Little Caesars is located at 998 Dundas Street West and it will be open from 11:00 a.m. to 10:00 p.m. today.