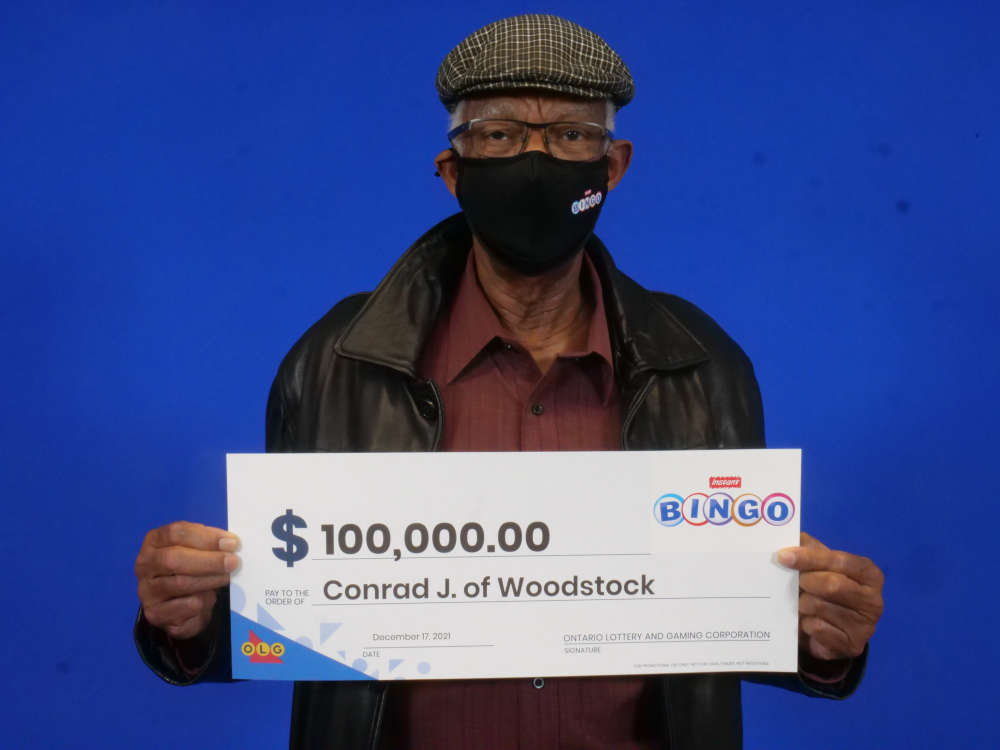 Conrad Joseph plans to use his winnings to pay some bills.
WOODSTOCK - A Woodstock man is $100,000 richer after winning the Instant Bingo Doubler from OLG.
Conrad Joseph purchased his winning ticket at the Esso on Norwich Ave. He has never won anything before and says his wife didn't believe him at first.
"She thought I was pulling a fast one on her!"
The father and grandfather from Woodstock plans to use the money to pay off some bills.