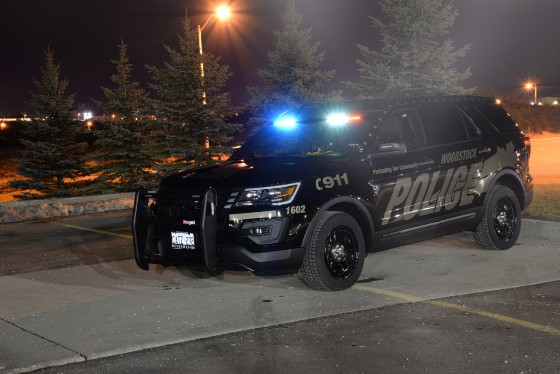 Briefs include Operation Dry Water results, a crash on Norwich Ave and RIDE programs over the long weekend.
WOODSTOCK - It was a busy long weekend for the Woodstock Police who responded to 177 calls for service.
Officers were stationed at Pittock lake this long weekend for Operation Dry Water. The weather was pretty nasty on Saturday and officers did not have to deal with any boaters on the lake during the morning. They did check out three fisherman on the south shore of Pittock and warned them about having an open liquor container. They were also warned about a small bon fire they had on the shore which was extinguished.
On Saturday afternoon police did stop two boats. One driver was warned for not having a sounding device on the vessel. Another angler was charged with fishing without a licence.
The second boat was also warned for not having a visual signalling device and for fishing without a license.
Officers joined the Canadian Safe Boating Council to launch year five of Operation Dry Water, an initiative geared at reducing injuries and deaths related to impaired boating.
---
Woodstock Police were called out to Norwich Ave on Saturday afternoon after a crash.
According to police the driver was speeding when he lost control and hit the curb. The car hit two business signs before coming to a stop. The driver's side of the car and the passenger's rear side quarter panels were completely destroyed in the crash.
One of the passengers in the car also suffered minor injuries and was taken to the Woodstock General Hospital.
The driver was charged with impaired driving and dangerous operation of a motor vehicle.
---
Woodstock Police conducted several RIDE programs in the Friendly City this long weekend.
They checked about 200 vehicles and five highway traffic act warnings were issued to drivers. Nobody was found to be impaired by alcohol or drugs.