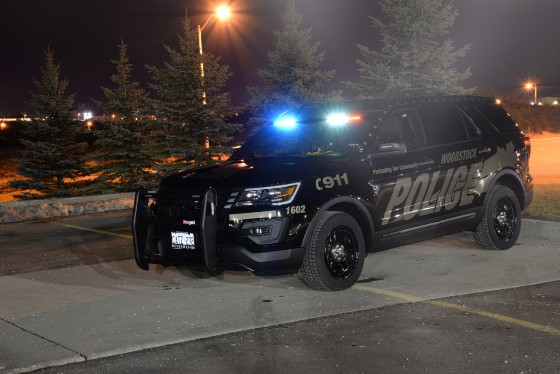 Applications are now open for the 2018 Woodstock Police Service Citizens Police Academy.
WOODSTOCK - Woodstock Police are looking for a few good men and women to step up for the 2018 Citizens Police Academy.
The 9 week program gives you a chance to see the inner workings of the Woodstock Police Department. Each week, the graduates will attend class one night a week and learn about different factions inside the Police Department.
Each night participants are shown a different section of the Service. Classes include:
Uniform Patrol
· Participants are shown how our front line staff respond to daily incidents. They are shown the tools of the trade and how officers deal with different calls for service.
Criminal Investigation Bureau and Intelligence Section
· Detectives from our Criminal Investigations Bureau show participants how they investigate major cases and more complex investigations.
Community Relations / VASOC
· Community Relations/School Resource Officers show how they interact with children through the school setting and interact with organizations like Crime Stoppers, MADD and Racing Against Drugs.
Traffic Collision Reconstruction
· Traffic Officers explain how they reconstruct major collision scenes, use of the RADAR and the Highway Traffic Act.
Forensic Identification
· Forensic Officers explain how crime scenes are examined and evidence is processed.
Containment / Auxiliary Unit
· Containment Officers show off the tools of their trade and members of our Auxiliary Unit talk about possible volunteer positions available within our organization
Firearms and Use of Force
· Participants get firsthand experience using Officers Use of Force options including Firearm, Taser, Pepper spray, baton and handcuffs.
Ride Along
· Participants will also have the opportunity to accompany an Officer on a Ride Along to get a front row seat at the front lines of crime fighting in Woodstock.
Applications for the Police Academy can be found on our Website. Please submit a Cover Letter, application and brief Resume to the attention of William Renton, Chief of Police.