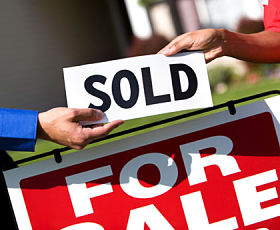 The average price of homes being sold in the area is up 27% from last year at over $342,000.
WOODSTOCK/INGERSOLL - Woodstock, Ingersoll and Area was only one sale away from breaking a 12 year old record for the month of April.
According to the Woodstock Ingersoll and District Real Estate Board the number of units sold in April was 163, which is up 7.2% form this time last year. President of the Board Leslie Michie says the demand still out weighs the supply when it comes to home sales in the region.
"Gains in new listings over the last few months have brought a little relief to a very supply constrained market, and have allowed for a record-breaking first four months of the year for sales. That said, despite more new listings the overall stock of homes for sale has continued to fall since everything is selling at the moment."
The average price of homes sold in April 2017 was $355,135, rising 31.6% from April 2016. In 2017 so far the average price of homes in the area is over $342,000, which is up 27% from last year.