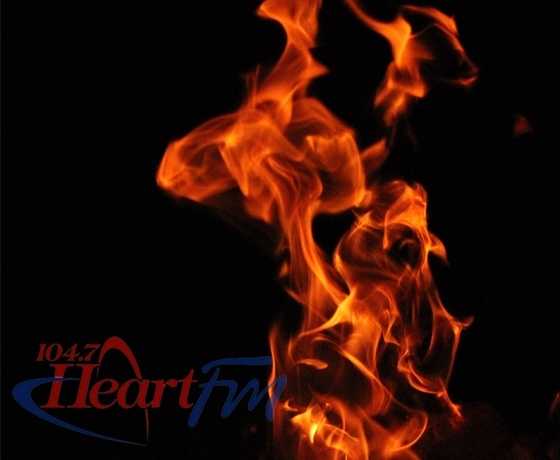 Fire officials estimate the total loss for the farmer will exceed $500,000 after a barn fire near Tavistock yesterday.
TAVISTOCK - A barn fire just south of Tavistock has resulted in the death of an estimated 1-thousand piglets.
The fire happened around 3:15 yesterday afternoon on Castle Side road between the 14th line and 15th line. Fire stations from Hickson, Tavistock, Blandford Blenheim, Bright, Zorra Township and Innerkip responded to the blaze.
Fire Chief for the Township of East Zorra Tavistock Scott Alexander says the fire did cause significant damage.
"At this point we are estimating the loss to the barn, the damage to the adjoining barn and any potential health issues to the 1200 pigs that survived, the damage will be in excess of $500,000."
However Alexander says things could have been a lot worse if not for the quick reaction time from the local fire stations.
"Together we were able to work together and keep the fire relegated to one barn. An attached barn received minimal damage, even though we lost one barn with 1,000 pigs, we were able to save an adjoining barn with 1,200 pigs."
The cause of the fire is still under investigation, however it is not considered suspicious.