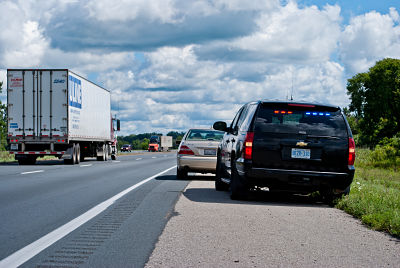 It is now illegal to make a right turn on a red light at the William Street intersection in Paris.
PARIS - Brant OPP are reminding the public about the no right turn on a red rule at the William Street Intersection in Paris.
The law at the street changed to a no right on a red back on Monday November 28th. A sign has been placed at the intersection, however it has not stopped people from making a right on William Street.
Brant OPP are going to start enforcing this new law and are putting out a warning to motorists now. The fine for making an illegal right hand turn at that intersection is set at $85 and with the victim surcharge fee it will total $110. It also comes with 2 demerit points added to your licence upon conviction.
Inspector Pete Liptrott says this new traffic rule is about safety.
"The County of Brant OPP are dedicated to making the streets and roads of the County of Brant safe for everyone that uses them including drivers and pedestrians."