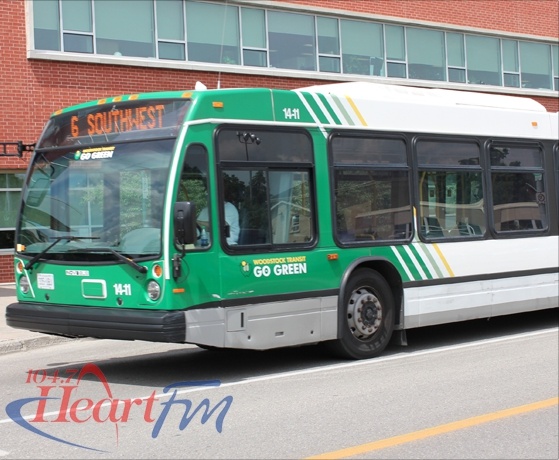 Buses in Woodstock will be running on regular hours today and service will end at 10:00 pm.
WOODSTOCK - Today is New Year's Eve and city buses are running on regular hours.
All six routes began running at 6 o'clock this morning and they will be operating until 10' clock tonight.
The transit will be on a 30-minute service loop and to maintain the service transit schedule, the buses will leave the terminal at the top of the hour and half-hour.
The routes will be closed tomorrow for New Year's Day.
You can see the bus routes and fares here for more information.