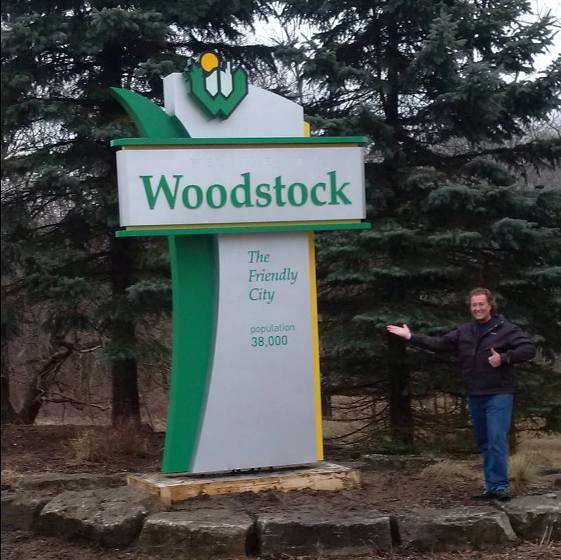 New welcome signs have been installed in the Friendly City and for those wondering, Iron Man is staying put.
WOODSTOCK - The City of Woodstock has rolled out two new welcome signs in the Friendly City.
The new signs are located at the West End of Dundas Street and the other is at the end of Mill Street at the 401. Development Officer Brad Hammond tells Heart FM that they are not going to get rid of the Iron Man.
"No plans to move Iron Man at all, I think he is more like public art, I guess I would call him, so no plans to move Iron Man, we are going to keep him where he is."
The City plans to install 4 additional signs with 3 rolling out this summer and another one scheduled for the New Year. Each sign costs about $15,000 to install.
Woodstock Mayor Trevor Birtch explains why these signs needed to be replaced.
"So the old signs had been there for several years and had been in a state of disrepair and were very plain, so this really puts us on the cutting edge, it shows us how unique Woodstock is and that we are all proud to call Woodstock our home. They are easy to update, we will have new census data soon and I expect that our population will cross 40,000 threshold and so we will be updating those statistics as well."
The current signs are probably about 20 years old and wood over time rots and falls apart and over the last year, two of them have kind of fallen down on their own.