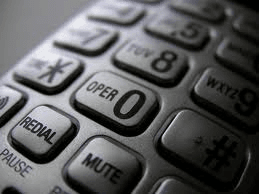 Police are warning the public about threatening phone calls from men pretending to be officers.
WOODSTOCK - Woodstock Police are once again reminding the public to be wary of the Canada Revenue Agency Scam.
Police have received a number of calls from the public who are being targeted by fraudsters. How the scam works is someone will call your home claiming to be an officer investigating a tax crime. One fraudster left the name John Baker and advised the person to get a lawyer and call the number back.
Some of them are even leaving threatening voice mails on your machine saying you should leave work immediately and call the number they have left for you on your answering machine. The fraudsters are very aggressive and act as bullies, trying to get you to pay them money to avoid going to jail for tax evasion.
Some of the numbers being used are 613-703-9843, 613-703-0927, 613-703-9750. Police, Canada Revenue Agency and Canadian Anti-Fraud are aware of this fraud. Police recommend that you only report this type of fraud if you have provided any personal information to the fraudsters, if you have become a victim of identity theft or a victim of fraud.
Fraud Prevention Tips
- Do not call these people back
- Do not provide any personal information such as social insurance number, credit card number, bank account information or passport numbers.
- If you are pressured to access a fraudulent website don't
- The CRA will never ask you to provide personal information by email
- Be suspicious if asked to pay taxes or fees on lottery or sweepstakes winnings - this is a scam
- Never share access codes, user ID, or PIN numbers
- Make sure you choose a trusted tax provider