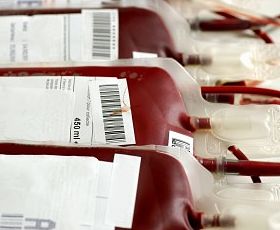 Canadian Blood Services recommending Health Canada get rid of lifetime ban on sex workers donating blood.
Canadian Blood Services says it has asked Health Canada to get rid of the lifetime ban on blood donations from sex workers.
The blood donation service says it has recommended the agency replace the ban to be replaced with a one year "deferral" after paid sex work.
The ban on blood donations from individuals who have taken drugs or money in exchange was introduced 45 years ago.
Last month, Health Canada approved a request from Canadian Blood Services to end the blood ban from gay and bisexual men.