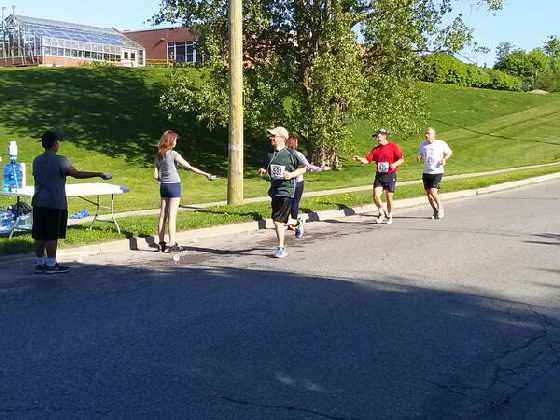 Still time to sign up for the Dairy Capital Run happening on Sunday.
WOODSTOCK - The Dairy Capital Run will raise money to purchase new ventilators for the Woodstock Hospital this year.
Runners can still register for the event happening this Sunday. Right now they have close to 700 runners already signed up. Senior Development Officer for the Woodstock Hospital Jocelyn Jenner tells Heart FM they have some new features at the run this year.
"New this year we also have a pasture, so we are bringing in some local businesses in to the surrounding area around the Cadet building. We are going to have massage, yoga and just some different fun things for people to come and check out, so even if you can't come down and run and walk, we want you to come and cheer on the runners."
Jenner says they are hoping for a great turnout this year as they are raising money for a great cause.
"This year we are raising money for some new ventilators for our cardio respiratory department, ventilators of course are very important helping people breathe when breathing is either difficult or when they can't breathe, so very important this year we have lot's of people come out and support the event."
The event is happening on May 28th at Southside Park in Woodstock. It will feature a 10 k run , 5 k walk and run and a 2 k family walk and run.
Parkinson Road will be closed from Norwich Ave to Mill Street from 6:00 am to noon on May 28th for the Dairy Capital Run. The runs get started at 8:00 am on Sunday morning at Southside Park for the 10 KM race. If you still want to sign up you need to get to the race about a half an hour beforehand.