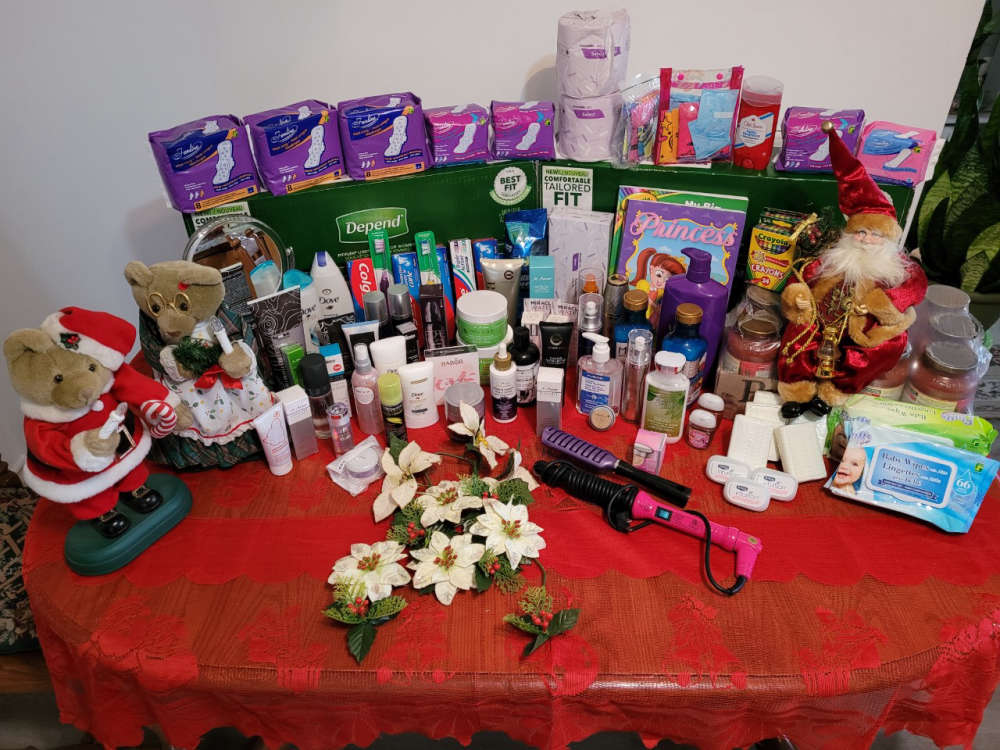 Members of ABATE Chapter 2 Woodstock will stop by DASO tonight to donate about 8 to 10 boxes of food and personal care items.
WOODSTOCK - A local motorcycle club managed to collect about eight to 10 boxes full of donations for Domestic Abuse Services Oxford.
All of the food and personal care items were donated by members of ABATE Chapter 2 Woodstock and their close friends and family. Member Rose Webster says she has lots of great items ready to be delivered.
"I've got tons of food here. I've also got toothpaste, toothbrushes, deodorant, feminine products, soaps, cleansers, and creams. All kinds of stuff!"
Those interested in donating can call Webster at 519-320-0021, but all of the donations will be dropped off at DASO at 7:00 p.m. tonight. She says they're in need of sanitizing gels and dryer sheets.
ABATE Woodstock is a charity bike club and ABATE stands for Association of Bikers for Awareness, Training and Education.