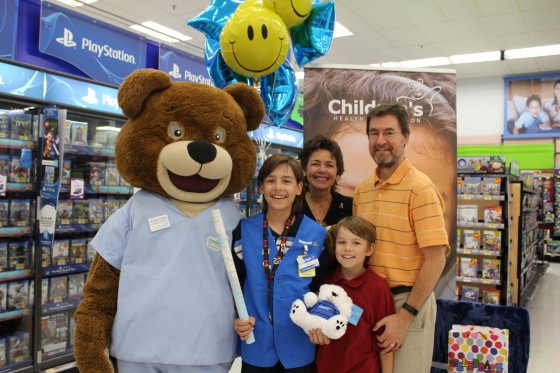 A 13 year old boy from Dorchester shared his heroic battle with cancer at a special ceremony this morning.
DORCHESTER - A 13 year old from Dorchster has been named the Childrens Health Foundations Miracle Network Champion Child for the upcoming year.
The announcement was made this morning at the Wal-Mart in London and Jack Householder was given the honour. He was surrounded by leaders from the Children's Health Foundation and friends who talked about Jack's bravery and his resiliency was celebrated.
Jack was diagnosed with Acute Lymphoblastic Leukemia when he was just five years old. During his battle he has gone through three years of intense treatment, seven types of chemotherapy, 925 doses and four inpatient stays; all between the ages of five and nine. Today Jack is cancer free and serves as an inspiration to many. During his treatment he always managed to smile. Jack delivered a heartwarming statement at the ceremony this morning in London.
"There was a lot of medicines and they were really strong right at the start, but the staff and the people at the hospital really helped me get through it. I'm really excited to be the Champion Child for this year. Thank you to everyone at Walmart for helping raise a lot of money for Children's Health Foundation."