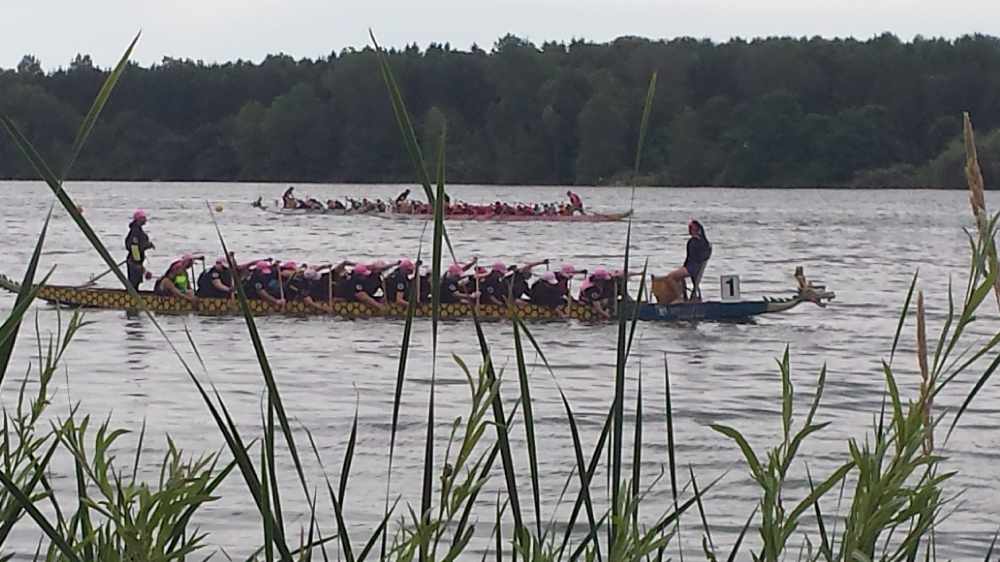 The Woodstock Rotary Club is getting ready for their 19th annual Dragon Boat Festival.
WOODSTOCK - Lots of dragon boats are expected to hit the water at the Pittock Conservation Area on August 6th for the annual Dragon Boat Festival. This will be the 19th time the Woodstock Rotary Club has hosted this event.
Club member Dave Harris tells us more about dragon boat racing.
"A dragon boat basically is a large canoe; it will hold 20 paddlers, the steer person and the drummer in the boat as well. The festival format is a straight 500 metre race course with four lanes so we race the teams head to head."
As of right now the club has 42 teams registered for the event and they still have room for 6 more teams. It costs $799 for a team to register; the winning teams will get medals and bragging rights.
Harris adds the final race is always the most exciting race to witness.
"The final race of the day is a 2,000 metre race. This race is an actual race where we take the fastest eight teams and race them head to head. They lap the course twice so they actually have to turn at the end of the course and turn back again to the finish line."
Last year event managed to raise $23,000 with more than 48 teams participating. This year the Woodstock Rotary Club is hoping to raise $20,000.
Click here for more information about the Dragon Boat Festival.