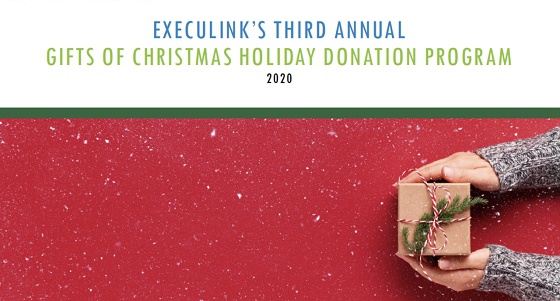 Execulink will giving out Christmas gifts to local non profits during the Month of December.
OXFORD COUNTY - Execulink's third annual Fifts of Christmas Holiday Donation Program starts today.
They will be giving monetary donations to 10 local not for profit agencies in Brant, Haldimand, Lambton, Middlesex, Norfolk, and Oxford. Marketing Coordinator Kelsey King says they really wanted to give back this year.
"We really wanted to do something that was meaningful during a time that has been so uncertain and unfortunately during a time where Christmas is not going to look like were used to it looking."
President and CEO of Execulink Telecom Ian Stevens says the Gifts of Christmas donation program was first officially introduced in 2018 following Execulink Telecom's long-standing tradition of holiday giving.
"Non-profit work is never easy and this year's Gifts of Christmas recipients have worked especially hard during an unprecedented year of challenges. On behalf of Execulink, I'd like to thank the incredible non-profits and charities in our communities for all that they do. We are proud to support their causes and hope the Gifts of Christmas program helps them to achieve their goals of continuing to positively impact their communities as we venture into a unique holiday season."
They will be announcing the recipients starting today on social media and you can follow along online here. Communities that will be impacted this year include Arkona, Delhi, Forest, Kettle & Stony Point, London, Parkhill, Port Dover, Thedford, Tillsonburg and Woodstock.