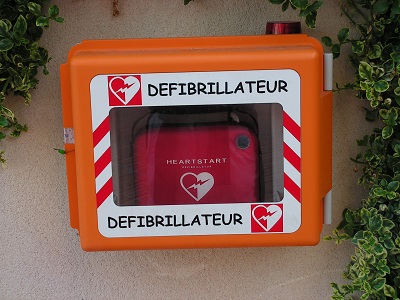 East Zorra Tavistock Council is adding their voices to the call for AEDs in all Ontario schools.
EAST ZORRA TAVISTOCK - East Zorra Tavistock Council is backing an initiative to put Automated External Defibrillators in all Ontario schools.
Deputy Mayor Maureen Ralph brought the motion to council Wednesday. It was unanimously passed.
In May 2015 Andrew Stoddart was playing soccer at Kintore Optimist Park next to AJ Baker School when he collapsed on the field. When his coach rushed on the field he did not find any vital signs. CPR was administered until the fire department arrived with an AED but they were too late. Stoddart was only 15 years old.
Ralph tells Heart FM EZT is one of many municipalities supporting the cause.
"Through passing this motion we can work together with our neighbouring municipalities because there's certainly a number of different townships and municipal councils that have already passed this motion to be able to improve upon any barriers that currently exist and not let the passing of Andrew Stoddart go unrecognized."
Ralph adds steps are already being taken in our area to help the cause.
"Councillor Mike Routly of Innerkip told us that the Innerkip Fire Department is currently fundraising their own money to be able to purchase one for Innerkip Community School."
EZT Council will ask the Thames Valley District School Board and all other schools across the province to carry the devices in case of a medical emergency.