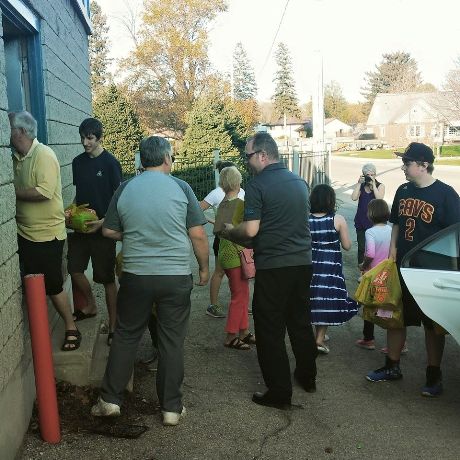 Realtors will stop by homes in Woodstock, Ingersoll, and Sweaburg to pick up donations for Realtors Care Food Drive.
The Realtors Care Food Drive is back to keep Oxford County fed.
A veritable army of volunteers - around 175 in all - stopped by homes to drop off bright yellow bags in Woodstock, Ingersoll, and Sweaburg over the last couple of days. If one of those bags appeared on your front porch you're encouraged to fill it with food donations and personal items to help the local food banks.
Reineta Gossier with Century 21 Heritage House says the Woodstock, Ingersoll, and District Real Estate Board keeps this food drive going because it is so sorely needed.
"The food banks are very low on food and people think it's only in the winter time. In the past few years we have collected enough food to keep the food banks going for at least six months."
If you wish to take part, make sure those donation bags are left out on your front porch no later than 6 p.m. on Wednesday, May 3rd.