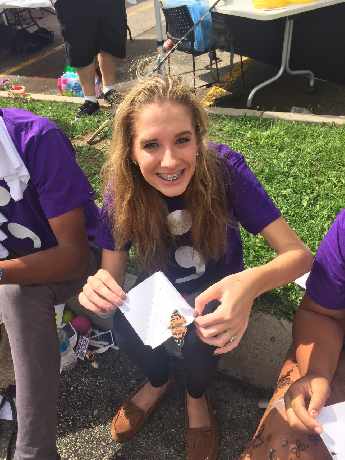 The community came together in a show of support and strength during World Suicide Prevention Day.
WOODSTOCK - People donned the colour purple and came out in a show of support during World Suicide Prevention Day.
The Canadian Mental Health Association hosted an event in Woodstock on Saturday and Executive Director Mike McMahon says this issue simply shouldn't be ignored.
"For our young people - across Canada not just in Woodstock - suicide is still the second leading cause of death and that statistic hasn't changed in many years and so we want people to be knowledgeable about the vulnerability of our young people."
Two guest speakers spoke at the event, one of them being author Erica Humphrey. She talked about her mental health struggles and told everyone about her journey in becoming her own superhero.
There was also a special butterfly ceremony in memory of people who have commit suicide and as a symbol of new life.
McMahon hopes people left the event feeling stronger.
"It's exhausting and it's emotional to go through a suicide event in your life. If we can have some strength based experiences and have a focus on the future then that's what we want people to walk away with."
If you are going through a crisis you are encouraged to call the Canadian Mental Health Association's Crisis Line 1-877-339-8342