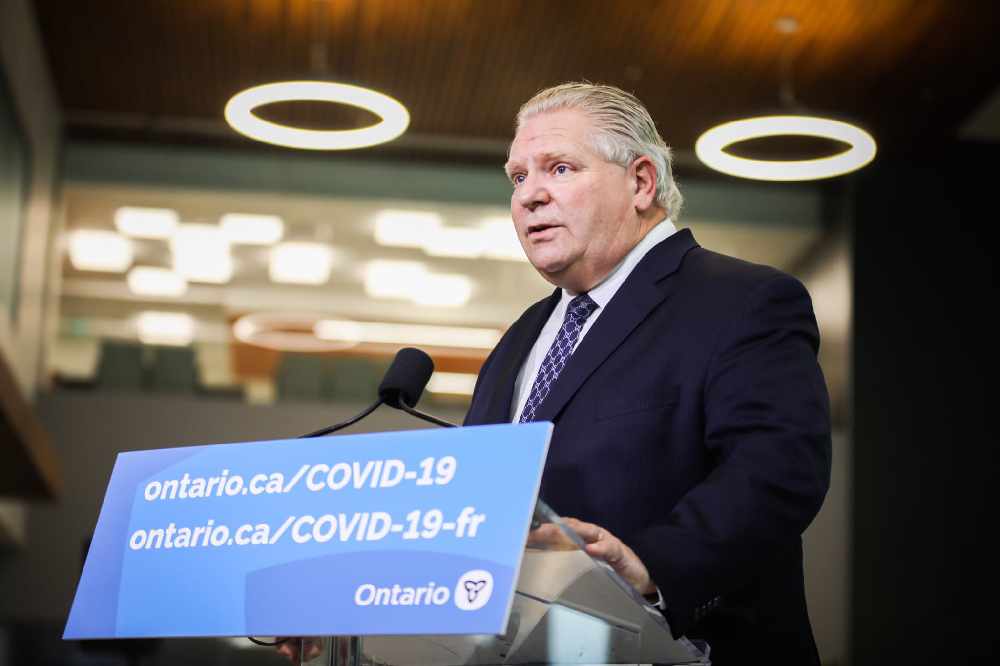 Starting Friday, anyone 18+ can book a booster shot in Ontario at a shortened interval of 3 months; Also several indoor venues moving to a 50% capacity limit.
Premier Doug Ford made some major COVID-19 announcements on Wednesday.
Starting Monday, anyone 18 plus will be eligible for a booster shot. Ford is expanding the booster eligibility as case numbers continue to rise and the Omicron variant continues to spread. Ford also announced a new shortened interval for the booster eligibility. The boosters will be eligible to everyone 3 months after their second dose. Previously the Province made you wait 6 months for a booster shot. Ford says these measures are being done to slow the spread and get everyone protected for the holidays.
"As we combat the spread of the highly contagious Omicron variant, nothing matters more than getting these booster doses into people's arms. I am issuing a call to arms. We need every member of Team Ontario to stand tall and do their part as we work to protect our hard-fought progress and keep Ontarians safe."
You can access the booking portal online here.
The Province has also started offering more free rapid tests at pop up clinics across the Province and at select LCBO stores. You can find a location near you online here.
Meanwhile the Province also announced new capacity limits that will start this weekend. The following indoor venues will be limited to 50% capacity starting Saturday, December 18:
- Facilities used for sports and recreational fitness activities;
- Entertainment facilities such as concert venues, theatres and cinemas;
- Racing venues;
- Meeting and event spaces;
- Studio audiences in commercial film and television production;
- Museums, galleries, aquariums, zoos, science centres, landmarks, historic sites, botanical gardens and similar attractions;
- Casinos, bingo halls and other gaming establishments; and fair, rural exhibitions, and festivals.
Ford did not announce any gathering limits indoors for families over the holidays.