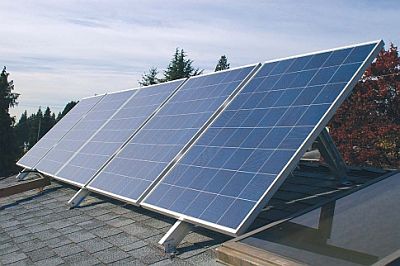 Oxford County Council will give residents the opportunity to participate in the Solar Oxford Challenge.
OXFORD COUNTY - Oxford County Council has approved a proposal for a community wide energy efficient program.
The program will provide 16 Oxford County residents or businesses the opportunity to move in the direction of net zero energy usage.
Warden David Mayberry tells Heart FM that the program is a great education process that will benefit Oxford County.
"Really we want to see what are the net results at the end. Could they reduce thier conssumption and then could they produce their own power. And it's about energy democracy, it's about people taking control of their own lives."
People are encouraged to take part in the process by switching to LED lights, turning off computers and other electronics you aren't using, as well as using energy efficient appliances.
Mayberry encourages those interested in the challenge to come forward and says the program will teach people how to be more energy efficient.
"Solar technology has certainly proven that it's certainly saves and people have sort of got onto it, so I think there is a lot of potential for this and im looking forward to seeing the results."

The Solar Oxford Challenge will launch this fall with solar installations expected to start in 2018.