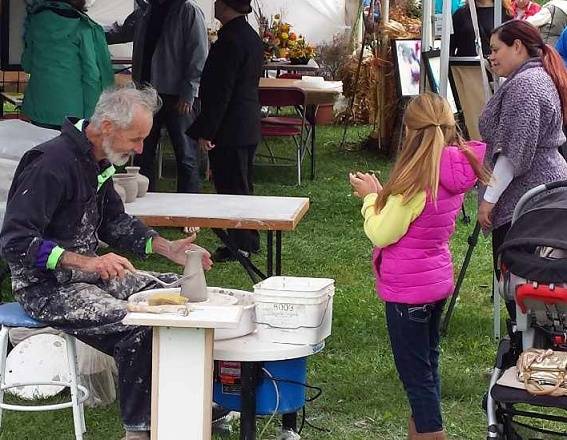 Everyone is invited to stretch your creative muscles and try something new at the Halls Creek Festival.
INGERSOLL - If you're looking for a new hobby, you could find it at the Halls Creek Festival in Ingersoll.
Cultural Coordinator for Oxford Creative Connections Mary-Anne Murphy says they will be offering more than 35 workshops at Centennial Park in Ingersoll.
"Attendees can choose to participate in free introductory workshops of all kinds including soapstone carving, woodcarving, jewelry making, flower arranging, painting, and pottery just to name a few."
Murphy says they noticed some trends that fueled the decision to make such a hands-on festival.
"People are no longer happy to be bystanders at festivals and events, they want to be engaged and take part in the activities. Another trend that we're seeing specifically in Oxford County is that people who are retired are looking at creative outlets to spend their time on."
Admission is $2 while children under 5 are free. Once you are inside the park, the rest is free.
It runs Saturday, September 10 and Sunday, September 11 from 11 a.m. until 5 p.m.