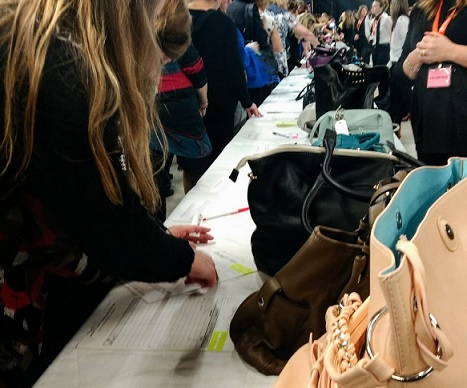 VON Sakura House will be able to buy new sleeper sofas thanks to the Fund-A-Need portion of Handbags for Hospice.
WOODSTOCK - A flurry of bidding and unmatched generosity will help buy new sofa beds at VON Sakura House.
People dug deep during the Fund-A-Need portion of the Handbags for Hospice event.
Committee Chair Nikko Papadakos is proud to say they reached their goal.
"We were able to raise $27,000 in about 5 minutes. We actually had a $10,000 donation, so that really got the room excited."
The money raised during the Fund-A-Need portion of the night will be used to buy 10 new sleeper sofas for patient rooms at Sakura House. Papadakos says families will be able to rest a little easier.
"These are used to sit on during the day by family members, and to sleep at night. Of course if you have a loved on at the end of their days they want to be there 24/7 and this will allow them to do that a little more comfortably."
This only accounts for a portion of the funds raised during Handbags for Hospice - the committee is still tabulating the final results.