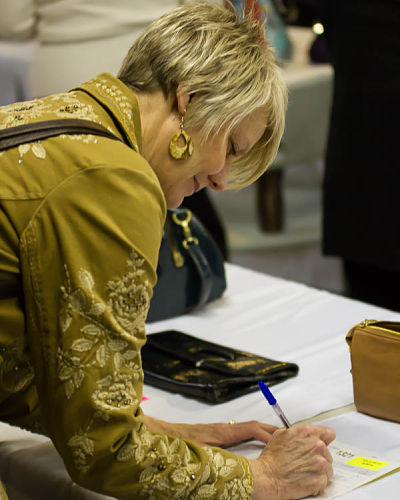 The goal for this year's Handbags for Hospice is $100,000 to help keep Sakura House running smoothly.
WOODSTOCK - Handbags for Hospice is hoping raise another $100,000 on Friday night in the Friendly City.
The annual fundraiser for the Sakura House Hospice is easily one of the most anticipated winter events in the city. Tickets have already sold out and the night promises to be another fun time. Manager, Fund Development Coordinator Catherine Dorais-Plesko talks about the 10 minute Fund-A-Need auction and what the funds will be going towards this year.
"It is sofa beds for each of our patient rooms so that the family members who wish to stay with their loved one during their end of life journey have a comfortable place to rest."
She adds it is a great night and one that they count on to help keep the hospice running.
"So at the end of the night you have spent an evening with lots of friends and family, lots of fun, you have supported an incredible service that we offer through palliative care and grief and bereavement that is available at Sakura House and maybe you have bought a handbag or two as well."
They will have amazing handbags available this year from all of the top designers in the industry. The sold out event at the Oxford Aud starts at 7 p.m. on Friday night.