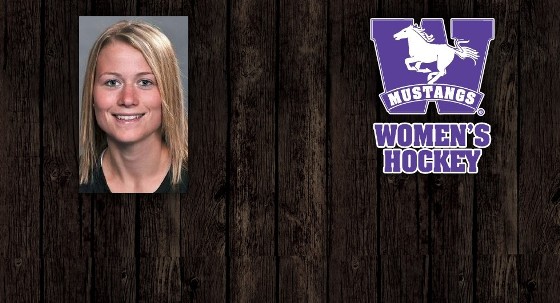 A woman who dazzled as a player and is now coaching for Western will be inducted to the Woodstock Sports Wall of Fame.
WOODSTOCK - A hockey star who amazed as a player and now serves as Western's head coach will be honoured with a spot on the Woodstock Sports Wall of Fame.
Kelly Paton went south of the border to play NCAA hockey, and was a finalist for the Patty Kazmaier Award. People here in the Friendly City followed her progress, and she says whenever she came home she could feel the support of the people in her hometown.
Paton says being named as an inductee is a truly humbling experience.
"It's a great honour to be represented and recognized by your city like that. And I know Woodstock for me was where my grassroots for hockey started and I played 7-8 years in the boys program there before I made the switch for the girls."
She has also plans to give back to the community where she got her start.
"I'm going to come back this year and work a little bit with the Wildcat organization. So I'm really starting to give back to where the framework started for my career."
A special ceremony will be held to add the new inductees to the Wall of Fame on October 29th