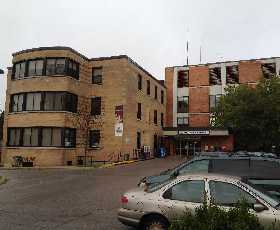 The President and CEO of the hospitals in Ingersoll and Tillsonburg has been placed on paid leave after possible allegations of alleged bullying.
The President and CEO of the Ingersoll Alexandra Hospital and the Tillsonburg District Memorial Hospital has been placed on a paid leave of absence.
No reason for the leave has been given at this time. Crystal Houze is on a paid leave of absence while the board investigates undisclosed issues. Heart FM tried to reach out to the Tillsonburg Memorial District Board Chair Mel Getty who did not want to comment. He pointed to the article in the Woodstock Sentinel Review.
In that article the Alexandra Hospital's board chair Bill Mayoros confirmed that Houze's leave of absence will continue indefinitely and that an investigation is ongoing. He would not comment on the nature of the investigation. Integrated vice president and CFO for both hospitals Frank Deutsch has been filling the role of CEO in Houze's absence.
During the last week of December the Heart FM news team received an anonymous letter. In the letter it stated that Crystal Houze had been placed on a leave of absence while the board investigated accusations of bullying.
Heart FM has placed several calls to both hospitals and the board chair Bill Mayoros. As of press time none of those calls have been returned. We have reached out to the hospital board for confirmation on this matter and will provide you with more information as soon as it becomes available.