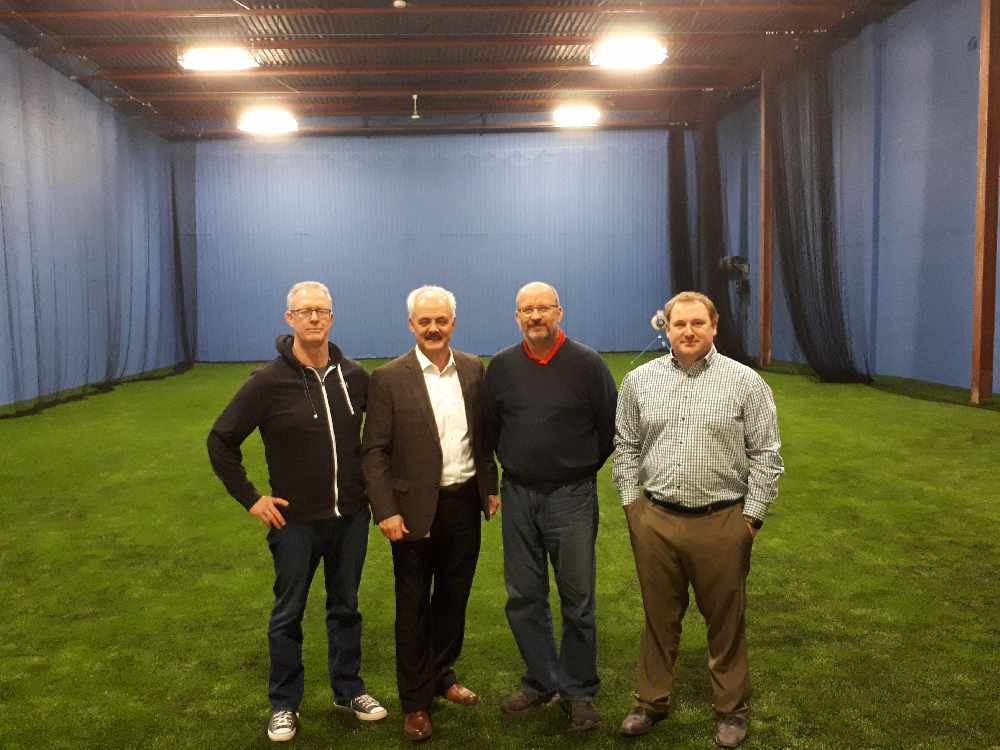 Submitted
Baseball players in Woodstock can finally train year round with a new indoor facility.
WOODSTOCK - Woodstock Minor Baseball is ready to unveil a brand new indoor facility to the public.
Located inside a warehouse on Main Street, the indoor facility will allow teams to train in the winter. President Ron Burns says the facility can be used by teams for a number of different drills.
"There is a lot of fielding drills that they can use the facility for because of the turf we have installed, it gives them the chance to work on those fundamentals, it's big enough that they can actually start to air the ball out and throw the ball a little distance as well."
The facility is also designed to allow for hitting through pitching machines and they will have the set up for live pitching. They have created three batting tunnels to allow for players to practice hitting in the winter.
Burns says they are hosting an Open House on Saturday to show off the new facility on 225 Main Street at the building attached to Action Medical.
"To come down and see the facility, it is going to run on Saturday from 9 am to 3 pm, it is also a chance to do in person registration for the ball season this summer and we are telling people to bring their ball gloves and indoor shoes and use the facility on Saturday as well."
Woodstock Minor Baseball has been raising the money for this project for the past three years. It cost them about $50,000 to have everything up and running and pay their rent for the first year.