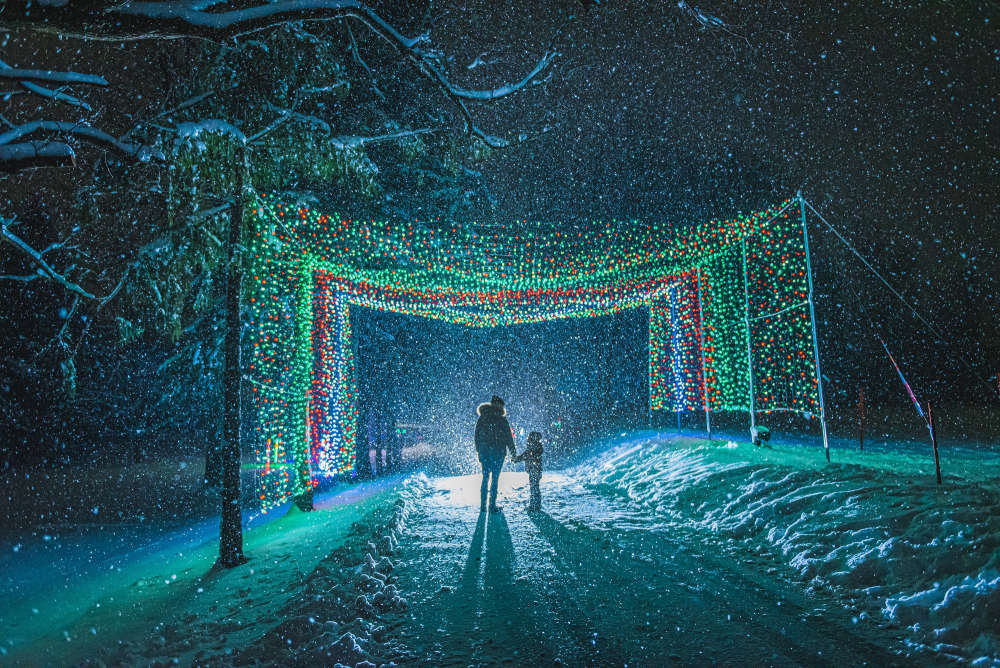 Photo Credit: Tourism Oxford Facebook page, @TourismOxford
The Ingersoll Festival of Lights features over 250 LED light displays this year and you have until January 3rd to check them out.
INGERSOLL - The Festival of Lights is currently underway in the Town of Ingersoll.
The 19th annual festival officially kicked off on November 18th. The Town will light over 250 light displays, including the 60ft light tunnel, each evening leading up to January 3rd.
They're stationed in six locations across town and Parks Manager Daryl Capern says you can choose to walk or drive past them.
"A lot of people park in Centennial Park or Downtown. You can walk through all of the parks, but most of them you can drive through and see from the car too. The displays are set up through the paved pathways through Memorial Park, Smith Pond Park, Victoria Park and Centennial Park so you can walk through all of them and we have displays Downtown."
Capern says they're also celebrating something new this year.
"This year we've change all of our displays over to LED, so we are 100 percent LED lights now. This is a big thing for us that we've been working on for several years."
The lights turn on at 5:00 p.m. each evening and go off at 11:00 p.m. each night. A majority of the displays have been sponsored by local businesses and families so it won't cost you anything to go check them out.