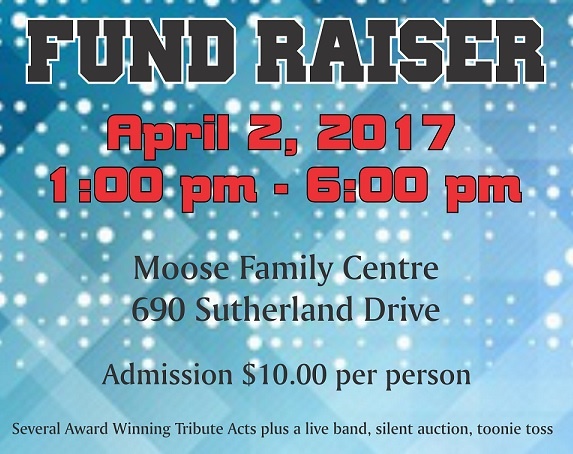 A fundraiser at the Moose Lodge will help send a local musician to France in order to perform at the Vimy Memorial.
WOODSTOCK - A local singer, songwriter, and producer has been asked to perform at Vimy for the 100th anniversary.
Jack London sent videos of his work to try and earn a place to perform during Canada's 150th Celebrations. Those videos eventually made their way into the hands of someone at Veteran's Affairs. They were so moved by the performances that they wrote to Jack London and offered him a chance to perform at the Vimy Memorial in France on April 10th.
The only catch, according to London, is that Veteran's Affairs cannot help cover the cost of the trip.
"The flight I think is about $800 - 900 and then I need to rent a car from Paris to Vimy Ridge and then accommodations - so probably total, and this is only a guess-timate, $1,500 - 2,000 in Canadian funds."
To help cover the cost, London will be hosting a fundraiser featuring several acts at the Moose Lodge on April 2nd from 1 p.m. until 7 p.m. Tickets will be available at the door for $10 or you can email JackLondonStudios@gmail.com
London says during the fundraiser he will be playing his greatest hits.
"I'm going to be performing there as well as doing a tribute to John Denver and Glen Campbell and probably perform the songs that I'll be performing at Vimy - Highway of Heroes, Portraits of Honour, and Let's Not Forget the Vet."
London has also lined up some other local artists who will perform at the show.