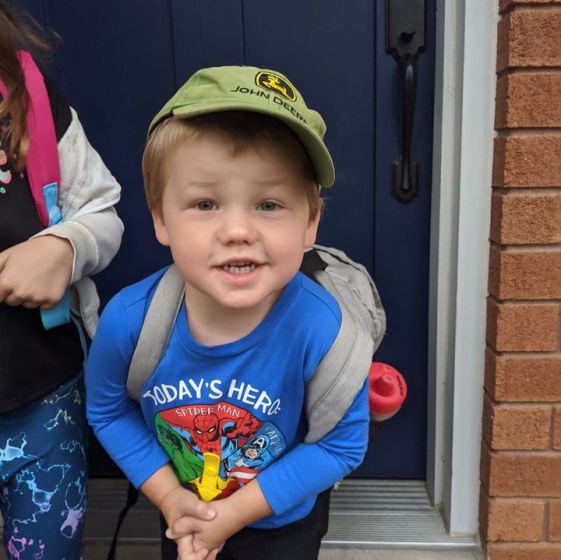 Anxiety is at an all time high for many parents in the region as kids are getting sent for COVID-19 tests for minor things like runny noses and a tummy ache. Local testing centres are having a hard time keeping up with the demand.
WOODSTOCK - The Province of BC has removed a number of symptoms that would require a child to get tested for COVID-19 at schools and daycare's.
The following symptoms have been removed from the daily checklist:
- Runny/stuffy nose
- Sore throat
- Fatigue
- Headache
- Loss of appetite
- General aches and pains
- Pink eye
- Abdominal pain
- Skin rash
- Dizziness
Many parents in Oxford County are hoping the Province follows suits. Testing centres in the region are back logged and in some cases it could take up to 4 days to get a test as kids are back to school, which is almost accompanied by a runny nose. We are seeing people from out of town come to the testing centres in Oxford County as well because of less wait times. They are coming from the GTA to Woodstock, just to get a COVID-19 test.
Several parents are feeling the stress and anxiety of sending their kids to school today knowing they could easily get sent home for any symptom. Andrea Grangel is a mother in Woodstock. She says the whole thing is ridiculous.
"My one son had a runny poop (gross I know) anyways she said if they have two in a day they need to be sent home and tested for COVID. I think it's ridiculous! He is teething and unfortunately that is a part of symptoms my kids get when they are getting teeth in. It's frustrating and ridiculous. Impossible for parents to work or go to college (in my case) with their kids being sent home for a ridiculous reason."
Local parent Wes Mazur shares some of those concerns.
"I'm happy that kids are going back to school as long as the proper COVID-19 prevention protocols are in place. However, some of the screening processes include symptoms that don't make sense, for example a child that has a tummy ache will be sent home and not allowed to return to school until they have received a COVID-19 negative test. A tummy ache could be that they are hungry or have to use the washroom, and unfortunately our local testing centre at the Woodstock hospital is now inundated and backlogged with overflow from the Greater Toronto Area/Peel Region which means local residents in Oxford county are having to wait many days before they can get a test and then wait many more days before they get the test results."
Mike Pys is a parent in Ayr and he has already had to take his little guy for a COVID-19 test.
"We have our 5 yr old home from school for a runny nose and was told by the school if we didn't have the COVID test he would have to be home for two weeks. We had him tested last night after calling 3 different locations to make an appointment. He definitely didn't like the nose swab."
Tina Cochrane is another local mother feeling the stress right now. Her son has been home since last Wednesday with a runny nose and had to go in for a COVID-19 test. She is worried about what the Fall is going to look like.
"So my little boy who is 3 and a half didn't pass COVID screening at his preschool last week because he started to have a runny nose. I totally understand and respect the policy set in place these days. Therefore he had to get a COVID test done. We just received his negative results which we need to screen shot and send to the school. Now we wait for him to be symptom free for 24 hours before he returns, which is fine and makes complete sense. This scares me though since it's only the beginning of the fall season where colds flourish between kids and we dread knowing this will happen again. So knowing we are going to have to deal with this for the next cold we are starting to think we will eventually have to pull him out of daycare to keep him home full time because we cannot pay for a full month worth of care when he's at home for 2 weeks at a time. It's hard because he is his best when at school and I know they are doing the best job at keep kids safe and healthy."