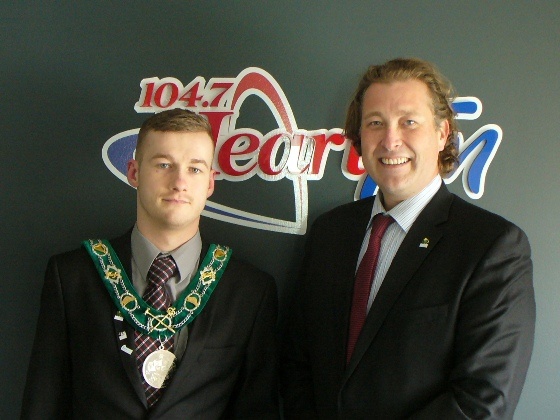 Introducing the new Mayor of Woodstock (for one day) Jacob Watson.
WOODSTOCK - The City of Woodstock had a new Mayor for the day.
Jacob Watson won the right to be the Mayor for the day after outbidding his father at the Baby Alex Teddy Bear fundraiser with the Enchanted Theatre Company. Watson spent the day with Mayor Trevor Birtch and talks about some of things they accomplished.
"We checked out both fire stations, went up the ladder on the platform truck, went to the police station, went on a tour there, got locked up in a cell and sat in the back of a police car. We also went to City Hall, Oxford County and he showed me all of the offices and where they do everything and how they do it."
He says there is a lot of politicking in being a Mayor and gives Birtch credit for the work he does in the Friendly City.