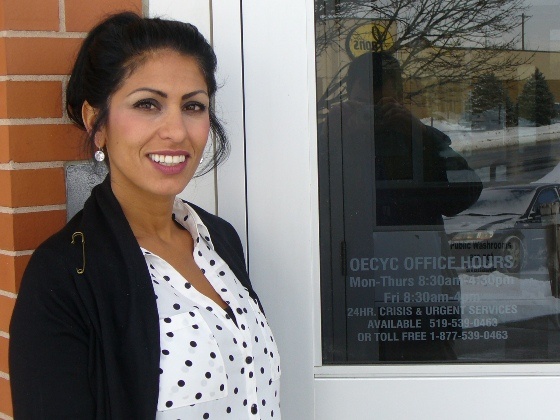 Oxford Elgin Child and Youth Centre's new Executive Director is striving to eliminate stigma around youth mental health.
WOODSTOCK - Oxford Elgin Child and Youth Centre has a new leader at the helm.
Mamta Chail-Teves started her role as the Executive Director for OECYC last week. She takes over for Marc Roberts who retired at the end of 2016. Chail-Teves tells Heart FM she is passionate about working with youth and is excited about her new position.
"One of my passions is working with youth and mental health initiatives. What brings me to Oxford-Elgin is to continue with our focus, our vision, to strengthen children, youth, and families in the Oxford-Elgin community."
She takes over the role at a critical time in Oxford County, coming off a year where the region made national headlines during the youth suicide crisis. Chail-Teves says she is ready for the challenge and is excited to work with the youth in our community.
"Continue with our focus, which is to really to continue with our excellent direct service delivery and really making sure that OECYC is visible and accessible to everyone requiring our services. I think an integral part in that is reducing stigma and providing education on child and youth mental health and addictions. In light of the recent suicides in the area, I think it's very important to be proactive and responsive. We must respond and adapt to the complex and evolving trends and needs of our children and youth."
Chail-Teves comes to Oxford after working with Addiction Services of Thames Valley and is an MBA candidate with a degree in political science and sociology from Western.
The OECYC offers free walk in counselling every Tuesday from 10-6 at the OECYC building.
You can find more information about OECYC and their programming online here.