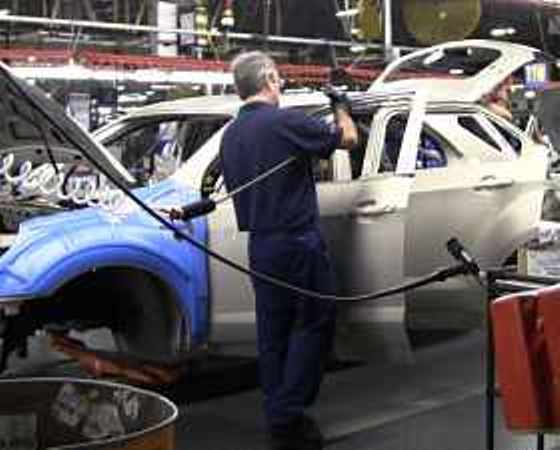 The Ontario Government is providing General Motors of Canada with a $259 million dollar grant, as the company invests over $2 billion dollars in the Oshawa and Ingersoll plants.
The Ontario Government is providing General Motors of Canada with a $259 million dollar grant.
This money will help the company with their over $2 billion dollar investment to transform the Oshawa and Ingersoll Cami plants to build electric vehicles. This will help GM create their first election vehicle production line in Ontario at the INgersoll plant and ensure that vehicle production will continue in Oshawa.
Premier Doug Ford says this money will ensure the vehicles of the future are build in Ontario and sold across North America.
"This vote of confidence by General Motors in Ontario is more proof that by attracting game-changing investments our government is securing our auto sector for the next generation of workers. This investment will secure 2,600 jobs here in Oshawa and is a huge win for the people of Durham and Ontario's auto sector. It shows once again that the cars of the future will be made right here in Ontario, by Ontario workers."
GM Canada has added the light-duty Chevy Silverado pickup production and a third shift at its Oshawa plant, creating over 2,600 new jobs, now that operations have resumed.
The investment also helps the electric commercial vehicle production at the CAMI plant in Ingersoll, which is now GM's designated EV hub for all of its new all-electric commercial vehicles. Ingersoll is also the first full scale electric vehicle production facility in Canada.
MPP for Oxford County Ernie Hardeman says this is proof that Canada's auto sector is here for the long term.
"What today's announcement means for Canadians is more jobs, more clean vehicles and more economic growth. GM's continued commitment to its facilities in Canada, and its decision to set up the country's first electric vehicle production facility, highlight how Canada is a world leader in building the vehicles of the future."