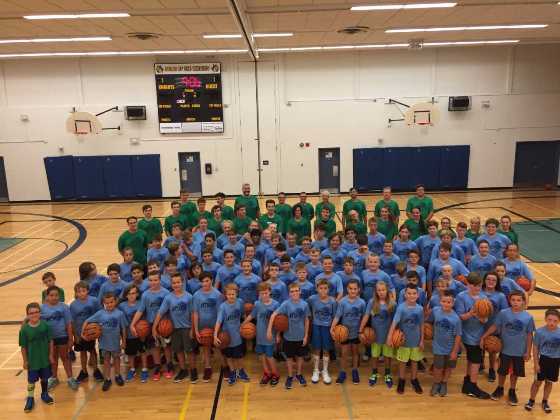 Submitted Photo
About 75 kids signed up for the Oxford Attack basketball camps this summer.
WOODSTOCK - Some of the best basketball players in Oxford County had a chance to hone their skills this summer at the Oxford Attack basketball camp.
75 kids signed up for the camps this year. They actually had to turn a couple of pupils away with 20 kids on a waiting list. Attack coach Paul Cowan says this really shows how much basketball is growing in popularity in Woodstock.
The Oxford Attack seasons starts in September for elementary age students in grades 4 to 8. Tryouts will be posted shortly and they are looking for new players and coaches this year for all of their Oxford Attack teams.
They are also hoping to add some more female teams for the Attack programs as well.