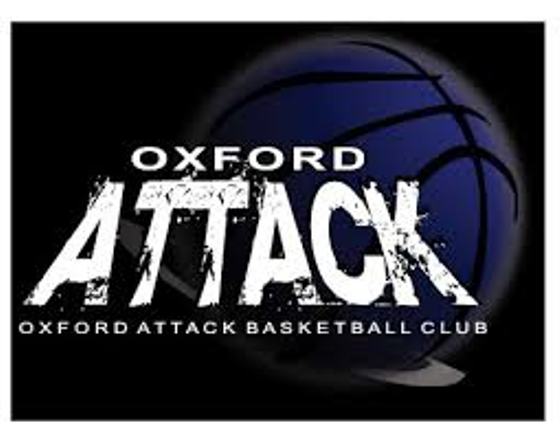 The Oxford Attack U12 boys clawed their way back after an early loss.
The Attack started the tournament Friday night with a very competitive loss to Niagara Falls Red Riders 45-38, which put them into the Consolation round right off the start.
The Attack then started a winning streak on Saturday, 63-24 against the Toronto CBA and finally a Consolation Championship win against old Rivals, Grimsby Grizzlies 42-25.
Attack had Bilal Taha and Jerome N. Kazadi's leadership controlling the ball and pace of every game. Great defense and hustle by Isaiah Pacheco, and his two perfect free throws.
Practice is really paying off! Ethan Chard's all around hustle created his first scoring opportunity.
Attack counted on Dev Nirale's ability to get himself open on offense and
his fierce determination to steal the ball on defense. Corbin Duivenvoorde had a great breakout recovery game from his injury in the Saturday Morning game, and Liam debuted
at the point guard position with an ability to see the floor and create opportunities for the team. Sam Orlowski had grit and determination to finish at the hole. Great footwork by Diego Camboia to finish in the paint and get great defensive stops. Attack
also had the support of Stefan Charters on the bench while recovering from a broken ankle. It was an all around successful performance by the entire team lead by Coach's Rob Duivenvoorde and Mark Parolin.
Next up for the Attack U12 boys is the Brantford Memorial Tournament January 26th-29th.
Article submitted by: Manager Tina Pacheco.